Arm®
S1C31 family
Epson's S1C31 is the Arm®Cortex®-M0+ (32bit) processor family with several build in features such as Timer, Serial interface, LCD driver, USB controller and Flash memory.The harmonization the Epson's original low leak process and this energy efficient Arm®Cortex®-M0+ processor, can contribute to those application which desires longer battery life with high accuracy.
(Application examples : Portable measurement applications and etc)
Arm and Cortex are registered trademarks of Arm Limited in the US and other countries. All rights reserved.
Unique User Interfaces integrated
LCD Driver integrated, Dot Matrix
Low power, Large size flash memory integrated
Memory LCD interface, Graphic controller
Voice
S1C31W00 Series
The S1C31W00 series can realize low power operation with large capacity flash memory and dot matrix LCD driver. It's suitable for wearable devices with dot matrix display.
Status
Product
LCD Driver
Clock frequency
(Max.)
Flash
RAM

Data sheet

Manual

Manual Errata
UD
S1C31W73
80x32
33MHz
384KB
32KB

750KB
-
-
MP
S1C31W74
72x32
20.5MHz
512KB
128KB

754KB

10,027KB

363KB
S1C31D00 Series
The S1C31D00 series has unique user interfaces such as memory display interface, graphic controller and voice function.
Status
Product
Features
Clock frequency
(Max.)
Memory

Data sheet

Manual

Manual Errata
Flash
RAM
MP
S1C31D01
Memory Display I/F
20.5MHz
256KB
96KB

854KB

10,990KB

351KB
MP
S1C31D50
Voice
16MHz
192KB
8KB
(22KB)

987KB

8,974KB

136KB
ST(Status) MP(Mass Production) UD(Under Development) NP(Non Promotion)
Please contact your Epson representative for products whose manuals/technical documents are not listed.
Check the following website to see the demonstration video.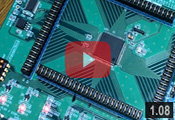 Note: This service is provided using YouTube™. YouTube is a trademark of Google Inc.